Teaching Recipes!
We have a new resource! Please visit and leave a delicious recipe for other teachers to cook up! You'll be amazed at how many ideas are already there and also how easy it is to share!
Please spread the word and if you have a conference or workshop, consider "tagging" recipes from the conference as a way to share the knowledge of your event.
Find EVERYTHING!
I've listened to members and their need to find what they are interested in, quickly and easily. Now, just use our TAG CLOUDS to find it all! Please keep tagging your entries so we can keep letting new teachers "find the goods"!
Resource of the Month!
Super Member Nelson, has a youtube channel full of kids songs! Some of the karaokes I made but most of his own blood, sweat and love! Now, find them in much better quality on EFL Classroom 2.0 - Kids Karaoke Korner! You'll love the player and teachers in Korea - you'll also love his karaoke videos for the elementary textbooks!
SELECTED OFFERINGS!
Try out our Learning Arcade! Read Audio Stories with your class!
Elementary Teachers - go here! Use Karaoke in your classroom!
Need a job - try Job Universe!
Follow us on TWITTER!
It's now easy to get all the old issues!
It is now easier to read up on all the content of EFL Classroom 2.0. Find all the back issues of our newsletter HERE. Lots of great reading and links to thousands upon thousands of resources.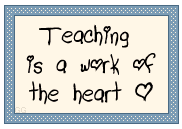 Summer Thoughts - The Power of Community!

It is summer here and I find myself thinking how lucky I am. I won't count all the ways, you can imagine: friends, food, health, a good mind and the gift of being able to do what I love - teach and be curious. I am so busy these "dog days" but happily so. I'm reminded of the old quote....

"To learn and never be filled, is wisdom; to teach and never be weary, is love.
I say this because I would like to thank all members of this community who took the time to join. Recently, I've been too busy to give a personal welcome and I apologize to those members. I promised myself when I first started "sharing" that I would do this and I still intend to keep that promise! Keep it personal and about people! It's about community first, then learning. In our own classrooms too. Thanks to all that too the time to sign our guestbook, you really made my day!

Let's all count the ways in which we are lucky...... enjoy this "short" summer newsletter. In Sept. I'll be back in the saddle.
Join or start a world group. It is growing daily!
Please consider joining a country group! You can email everyone in the group and keep others informed about your part of the world - It will really make a difference to other teachers venturing to your part of the world!
Video of the Month

We get so many great videos highlighted on EFL Classroom every month. Here is just one of them. Don't forget, there are a lot of resources within the videos and in the discussion. Please rate the video, to help others know what is GREAT!
Tips 4 Using EFL Classroom 2.0
Go here for many tips! But here are a few things you can do today....
1. Use our A/V Player! Download directly so you don't have to use the internet.
2.Take a look at our Bookstore. It contains most of "the best" books for teaching. A great way to know what is recommended by teachers.
3. Help others! Share your wisdom. Upload a resource, start a blog, leave a recipe, start a conversation, invite your students and start a class group!
Got some ideas for EFL Classroom 2.0?

Drop off a comment on our
STAY TUNED - TEFList, the world's first WEB 2.0 friendly job site will soon be live! Starting September 7th! Bringing video to the online job market!